Take the Journey of a Lifetime with
Rocky Moutaineer!
Rocky Mountaineer provides truly moving train journeys. Their key is to unlock the hidden world of unparalleled beauty as you carve through otherwise inaccessible terrain in the Canadian Rockies.
Book your unforgettable qualifying 2020 train journey of 8 days or more by August 31, 2019 and you will recieve:
​- 2 Free hotel nights - 1 Free dinner - 1 Free transfer -
Have you ever wanted to go to Ireland?
Now you can with Globus Tour Company! Their Ireland tour takes you from the east coast to the west coast. It features Ireland's most popular cities, small towns, and scenic highlights.

​Just Couples.... Just Right!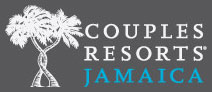 At Couples four legendary resorts, you'll find that virtually everything is included, yet there are still a few things you won't find here... no kids, no distractions! Surrounded by Jamaica's beauty, it's easy to for you to relax and get close.

Great Vacation Destinations
Get "Inspired" for your next dream vacation! Click on image above to get some great ideas!